ERIC 2019 14-15th October
ERIC 2019 Tickets on sale now!
Super Early Bird tickets SOLD OUT!!
Early Bird tickets strictly limited!
Please check the ticket description on Brown Paper Tickets for the further information
https://eric2019.brownpapertickets.com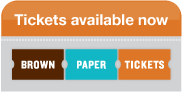 We're pleased to announce that the 3rd Annual Escape Room Industry Conference, ERIC19, will be taking place at the CEME Conference Centre in London on the 14th and 15th of October 2019.
A full schedule and further information will be announced shortly. In the meantime, you can book Early Bird tickets via the links above, or check out the schedule and pictures from ERIC 2018 page.
NB: We do not make a profit from this event and tickets are priced to cover costs, these include all conference space and room hire, drinks and lunches, AV equipment, printing, media and resources.